"It's about helping the 'little' guy get justice…when he's had no justice at all."
Ben Davis. New Mexico Personal Injury Attorney.
Do you know exactly what to do after an accident?
The TDLF Car Accident Handbook
This handbook aims to assist you in putting your life back together after you have been involved in a car accident. This handbook tries to answer some of the most frequently asked questions we receive in our personal injury practice.
Did you own one of the VW Diesels with illegal emissions software?
What You Can Do About It?
We are currently accepting Volkswagen emissions fraud cases in New Mexico. If you or somebody you know has a 2009-2015 diesel VW or Audi with a "defeat device," you should contact our office immediately for a free case consultation.
Representation for the "Little Guy". After several years of representing large Fortune 500 companies, Ben decides to take the side of the people.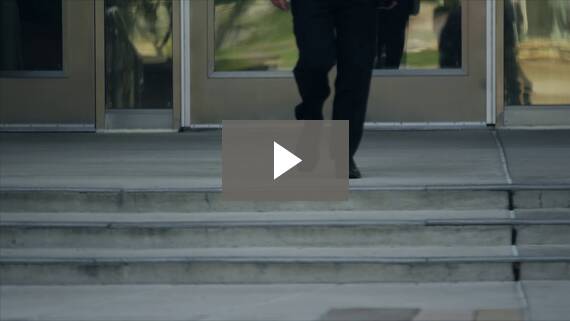 After several years of representing large Fortune 500 companies, making the switch to representing everyday people was a significant leap. A higher power, however, forced Ben to make a decision in late October, 2009:
In early October, 2009, Ben learned that he and his wife were pregnant with their first child. Two weeks later, Ben was driving from Albuquerque to Farmington for a hearing. As he past Cuba, New Mexico on 550, the sunny skies turned to dark clouds. The dark clouds traded their grey lining for white flurries. The highway quickly turned into an ice rink. Within the blink of an eye, Ben lost control of his car. He slid into oncoming traffic. The next thing Ben can recall is waking up in the wreckage. He was hit by a large oil service truck. Fortunately, Ben survived without any injuries, but with a new sense of purpose.
Almost nothing compares to having to deal with going through personal injury, malpractice or even wrongful death litigation.
Fortunately, you do not have to stand alone. The Davis Law Firm has the resources and the experience to guide you through this difficult process and ensure that your case is successfully resolved. We are an Albuquerque personal injury Law firm and a New Mexico state malpractice, DWI and trial law firm - and we're here to help
About The Davis Law Firm
Aggressive Personal Injury Litigation
George "Benjamin" Davis is a hard-working, aggressive new mexico injury attorney with experienced trial counsel.
After litigating for years in the trenches of a railroad defense and commercial litigation firm, he has developed an affinity for aggressively pursuing relief for those who have been damaged, injured or taken advantage of. Mr. Davis first developed a taste for sleepless nights and heartburn (a.k.a. personal injury litigation) while enrolled in Practice Court at Baylor Law School.
About The Davis Law Firm
We are dedicated to litigating personal and business injury cases to both compensate the injured party and punish the wrongdoer.
As a society, we have set forth rules—e.g. traffic laws, regulations, professional rules, common sense, etc.—which we are all required to follow. These rules protect all of us from both injury and economic loss and they help ensure that our society runs smoothly and fairly. However, a few companies, professionals, and others would rather ignore these rules to benefit themselves.
100% Contingency Based
If you or your business has been personally or financially injured as a result of someone else's rule breaking conduct, please call us today to setup a free consultation. For most cases, there are no attorney's fees unless we win your case. Unlike other firms which require upfront payment of costs, we advance all of the costs required to advance the case to settlement or trial. These costs can reach into the tens of thousands of dollars to the hundreds of thousands of dollars. Please call (505) 750-Trial (8742) to see if we can help you or your business.
Take the Fight to Them
In prosecuting a civil case, creative, aggressive litigation leads to success in and out of the courtroom. We allow you to be empowered and no longer the victim.
Victory is Earned, not Given
When facing teams of attorneys and deep pockets, the only way to win is to roll up your sleeves and work hard. We are no stranger to burning the midnight oil and working hard for our clients.
Jury Verdicts Improve America
Throughout history, juries have used their voice to improve life in numerous other ways by entering a large verdict against those who chose to put profits ahead of our community.
One Frivolous Lawsuit is Too Many
Frivolous lawsuits damage the entire justice system making it more difficult for deserving victims to be made whole.